If you are considering taking up knitting, you've probably already started looking into knitting tools you might need at your local craft store. Don't fret if the choices you found were completely overwhelming. Many of the items you see in the store are fun extras you can buy later on. Here you can learn more about the most basic knitting tools that you'll need to get started, as well as a few more advanced knitting tools that you might find useful.
Basic Knitting Tools
All you really need to get started knitting is a ball of yarn, knitting needles, and a pair of scissors. When deciding which knitting tools you should purchase, it is most helpful to choose a project first. Once you've chosen a project, you can find out exactly what you'll need to finish it. This way you can avoid buying more than you need right away. The pattern you choose should tell you the kind of yarn to buy and what size needles you'll need, as well as any other miscellaneous tools that may be necessary to complete the project.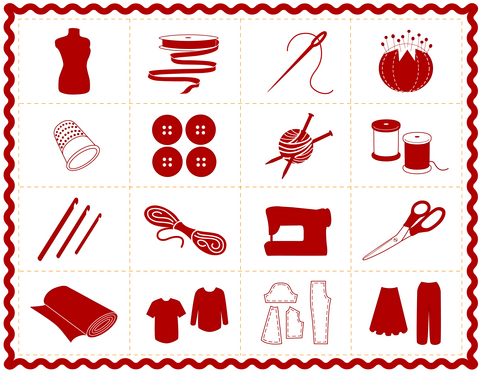 More Knitting Tools
There are many other knitting tools that can be helpful while knitting. Some tools you may use frequently include:
-a darning needle for sewing,
-a crochet hook for weaving in ends,
-stitch markers to help hold your place.
A darning needle is a sewing needle that is big enough to thread a strand of yarn through. They are used at the end of a project for weaving in the ends of your yarn and sewing two pieces together. You might use this if your first project is a hat that was worked flat, or a pair of knitted slippers. If your yarn ends are too short for sewing, you may find a crochet hook helpful in hiding them. With a crochet hook you can easily hide small strands of yarn, even if you don't know how to crochet.
Stitch markers are another helpful tool if you will be required to count rows, use increases or decreases, or change colors. These can help you keep track of which row you are on or where you last decreased.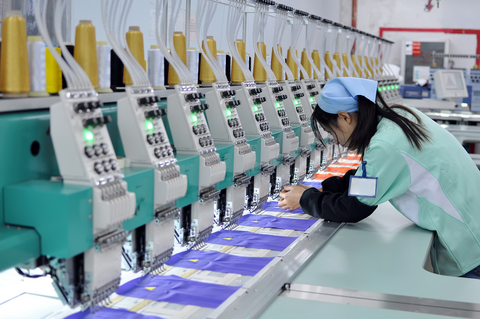 Advanced Knitting Tools
Of course, there are plenty of other knitting tools you might come across while perusing the knitting aisle at the craft store. Many of these you may never develop a need for. Some may just be so enticing that you buy them anyway. Each knitter will have their own preferences when it comes to their tools so what seems essential to one knitter may seem frivolous to another. One of the more common "extras" you may decide that you need is a sizer. This is a handy tool that can help you figure out what size your needles are if they aren't marked. It also has a small ruler on the side to help you figure out the gauge. In fact, many people prefer having a sizer to having a measuring tape, since measuring tapes are known to lose their form over time.
Another knitting tool that you may find helpful is a blocking board. Many knitting patterns require you to finish off your work by blocking. This is where you wet your knit piece, reshape it, and then pin it so that it holds its shape until it's dry. A blocking board is a foam board with interlocking pieces that you can use for this purpose so that you can protect your furniture and provide your finished piece a place to dry.
Knitting is a very relaxing and rewarding hobby if you can take the time to learn. While it may be tempting to buy all of the cool gadgets and expensive yarn before you begin knitting, it is important to wait until you know for sure what you will need. After all, knitting supplies are expensive, and if it turns out that you do not like the craft as much as you'd expected, you can easily find yourself out a lot of money on knitting tools you don't need. If you want to begin knitting, you first need to choose your knitting supplies carefully. By reading this article you should know a little more about the knitting tools you may need for your first knitting project.