Searching for yarn online is a perfect example of something old and something new coming together. In this technological age that we live in, so many things that are considered old fashioned have been swept under the rug. The good news is that one of these things is making a big comeback – knitting! While knitters used to have to go to department stores or craft speciality stores to purchase their materials, now that we have the internet, buying yarn online is an easy way to get exactly what you want!
1. Why Knitting is Becoming Popular Again
Knitting is something that people fondly remember their grandmothers doing. However, now knitting has become a popular craft for people of all ages. With all the modern patterns and new embellishments and techniques, you can turn a plain old cable knit sweater into something spectacular! The list of items that can be knitted has grown over time as well.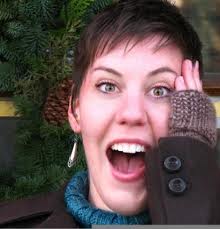 In the years past, knitting meant making sweaters, baby blankets, baby booties and over mitts. Now you can find almost anything made from knitting. If you visit a knitting website you will find that there are people that knit anything and everything. My favorite is knitted food. This is where a food pattern, such as a cookie, is made out of knitted yarn. It is amazing what people can do with knitting needles and some yarn. The possibilities are endless!
2. Ready to Begin Knitting?
If this has got you feeling inspired to start knitting, maybe it is time to start searching for some yarn to get your creative juices flowing even more! The best thing to do is to search for yarn online. While there are still many stores that still carry it, the online world will have so much more to offer in way of colors, styles and materials.
One of the most Earth friendly types are yarn to use is wool. Wool yarn is perfect for keeping our temperatures regulated and has been for centuries. It is also renewable and thus a great way of going green! Aside from that, wool has a hollow core and this draws water from our skin. It is also fire safe which makes it perfect for knitting baby items. There are many types of yarn online and wool is just one of them. Get a little bit of everything so that when the feeling strikes you, all you need will be at your fingertips!
3. Ready, Set, BUY!
Purchasing yarn online is an easy process. You can simply choose many different types to keep a good stock for when you decide on a project. Or, if you already have a project in mind you can do an item specific search. If you do have a project in mind, remember that the type of needles you use for it is just as important as the type of yarn. Knowing what you are looking for beforehand will make your shopping much easier and less time consuming. But where do you start? There are so many places to purchase yarn online!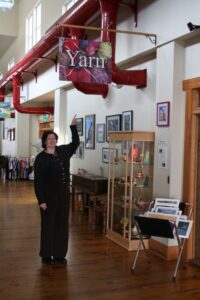 4. Where to Get Yarn Online
To find the best places to buy yarn online, turn to knitting blogs where other knitters can share their tips, suggestions and information. For now, here are a few fantastic places to find yarn online.
Yarn.com has a massive selection of yarn for all type of projects. The actual store is located in Massachusetts and they have made quite an online name for themselves due to their wide variety of yarn and their good prices. You can even get patterns, books, needles and other notions at this online yarn store. The more you buy, the more you save due to their wonderful discounts.
The Knitting Warehouse also has a large variety of yarn and all other knitting tools and supplies. They are one of the more popular knitting material websites. Their prices are great and their products are top quality all the way.
Etsy is a global knitting website where you can find everything under the sun-as long as it deals with knitting and other yarn craft! Not only can you get all of your supplies and patterns here, you can also sell your work on this site as well!
When it comes to finding yarn online, there is no limit to the possibilities!