There are tons and tons of great knitting blogs out there aimed at the wonderful world of fibre crafting. Some are devoted to a specific subset of the craft, like spinning your own yarn, crochet or simply knitting, and others blend two or more. On these sites you can find a multitude of resources. A lot of these authors like to provide patterns (often times for free), tutorials, and just general inspiration. Which, as most knitters know, inspiration is all we need sometimes to finally escape from a project slump.
How To Initially Find Good Knitting Blogs
There are quite a few places to find knitting blogs, especially if you're looking for a niche blog. Sites like Technorati have an easy search engine for tracking down just what you're looking for. Another great way to find what you're looking for is to join knitting forums, not only will you get hints, tips and encouragement from the members of the forum, they'll lead you to their favourite sites and patterns. You can find a great and active forum at Knitting Paradise and Ravelry. A lot of forums have links to knit-alongs with the very intention of learning new things.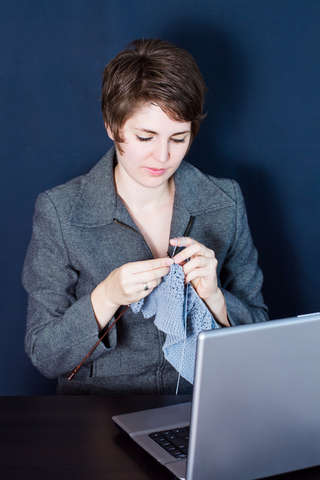 Listed here are some of the best knitting blogs of 2012:
Knitting in Color – Sock obsessed, rabbit loving Nanette Blanchard publishes this great knitting blog. She provides links to great free patterns, lots of sock knitting inspiration and her own hints and tips on things that plague a lot of knitters, like how to increase our knitting speed, and control the yarn of stranded knitting.
Knitting to Stay Sane – Written by Glenna C. this is another knitting blog full of lots of inspiration, especially for an experienced knitter looking to challenge themselves. Glenna publishes lots of her own beautiful patterns, offers up reviews on many knitting books, and holds frequent giveaways with the kind of stuff you've been dreaming of owning. Who doesn't love the chance to score some knitting bling?

Knitting Dragonflies – This knitting blog is a wonderful resource, there are links to free patterns, knitting and yarn ideas, plenty of knitting help, and even information on how to dye your own yarn. This site will pique your curiosity to try some new and daring patterns, do things to your yarn that you never imagined attempting, and get you outside of your comfort zone.
Mason Dixon Knitting – This blog is a co-authored blog written by Ann and Kay, and it's another site that has a lot of knitting resources for every knitter, from beginner to expert level knitters. There's a wealth of inspiration, pictures to push you into those difficult patterns you've been pulling away from in fibre fear, and the occasional knitting related musing.
Hello yarn – Hello Yarn is a knitting blog that's dedicated to both knitting and crochet, and the love of yarn. With links to spinning help, free and for sale patterns, Adrian Bizilia is an inspiration to new spinners and knitters alike. She spins and sells her own yarns, and even gets her husband to wind the skeins up! Which is the dream of many knitting wives, who've undoubtedly attempted many times to get their own husband involved in their favourite pastime.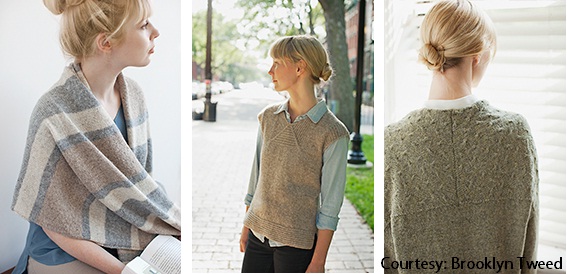 Brooklyn Tweed – Brooklyn Tweed is a knitting blog written by a team of talented knitwear designers, and was established by photographer and designed Jared Flood. The site not only features tons of beautiful patterns, with a lot of cable work, it's also the home site for the Brooklyn Tweed yarn company. This 100% American produced yarn is grown and spun in New Hampshire, in a historic building that has stood with the purpose of spinning yarn since 1794.
Yarn Harlot – Yarn Harlot is one of the most popular knitting blogs out there. Stephanie Pearl-Mcphee is very well known amongst the knitting community, and has published multiple books, and patterns. Her blog is devoted to knitting, and the love of high class yarn, and lots and lots of lace work, with a sprinkling of tear-jerking family inspired posts. Along with her beautiful work, she has a strong following that is always there to encourage newcomers to the group.
Knitting blogs are a direct pipeline into the grassroots of the knitting community, and you'll find that following and commenting on these blogs will gain you immediate acceptance into this close-knit (pun intended) community. You'll get information on local knitting groups where you will receive even more support. Don't be afraid to jump right in! We knitters have a very large, and fancy welcome wagon, and you'll discover that you'll receive more support and encouragement than you ever imagined by simply joining the followers of any old knitting blog.
Feel free to comment below and let us know of any other knitting blogs we should be reading!