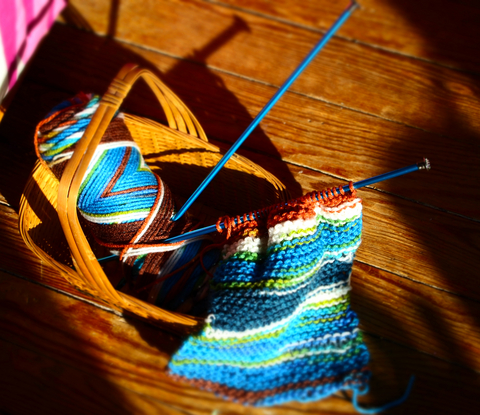 Flat knitting with circular needles is a fun way to mix things up a bit with standard knitting. There are many benefits to knitting flat on circular needles instead of straight knitting needles, and the concept is not much different. If you have a flat project you'd love to complete but only have circular needles in the right size, don't fret. These will work just fine for your next knitting project.
How to Use Circular Needles for Flat Knitting
Unlike straight knitting needles, circular needles are designed to hold a project knit in the round. They are essentially two short knitting needles held together by a flexible cord. When knitting in the round, you can use circular needles to knit your project in a circle with no seams and no turning. Some projects you would knit in the round for include:
• Hats
• Bags
• Cowls
• Sweaters
However, many knitters really enjoy flat knitting with circular needles as well. While it may seem confusing the first time you attempt to knit flat with these needles, it's really rather simple. You need to make sure you don't over-think it, because the concept is really the same as knitting on flat needles.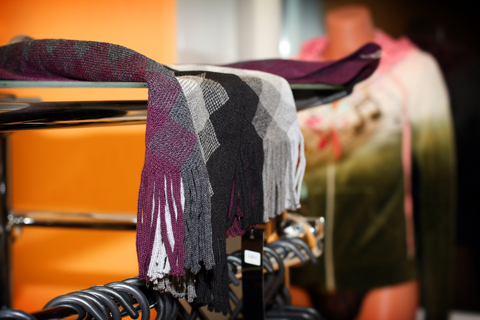 In order to knit flat on circular needles, you first cast on the appropriate number of stitches and knit from right to left. When you get to the end of the row, switch hands just like you would with standard flat knitting needles.
Benefits of Flat Knitting with Circular Needles
While many knitters are loyal to their flat needles, others will boast the benefits of using circular needles for flat knitting.
One big advantage to flat knitting with circular needles is that they help distribute the weight and hold more stitches for a large project. If you are making something big, like an afghan, the project can get heavy and be tough to manipulate when you have hundreds of stitches on one needle. With circular needles, most of the stitches stay on the cord in the middle of the needles, leaving the weight more evenly distributed. This is much easier on your body and can keep your gauge even throughout.
Another benefit to using circular needles is that you don't have to worry about losing one of your needles, since they are attached. There is nothing worse than losing a needle in the middle of a project. This is especially likely when traveling away from home, since it's not like you can dig in the couch cushions and retrieve it.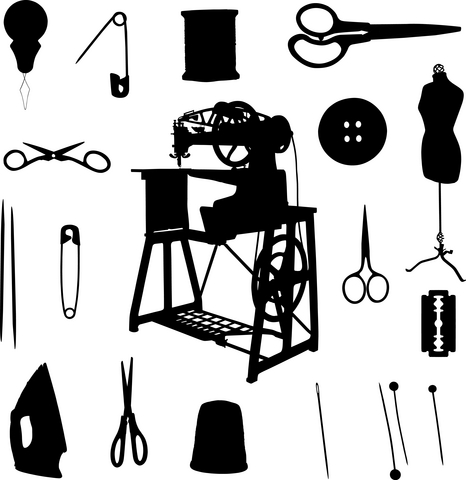 Finally, when you're working on a project out in public or in a crowded place, you have much less risk of poking strangers if you're using circular needles. These needles make it much easier to keep your work confined to your lap and away from strangers.
How to Choose the Right Circular Needles
Not all circular needles are made the same. Just like straight needles, they can be made from many different materials such as aluminum or bamboo. The first thing you need to do when choosing a set of circular needles is to choose a material that is comfortable to you. You want needles that will work smoothly without sticking to the yarn. If you have a favorite material for flat needles, see if you can find the same material for circular needles and go with that.
You also need to make sure that you choose the size circular needles that the pattern calls for. If your pattern says you need size 10 straight needles and you want to use circular needles, you still need to find a size 10 in circular needles. In addition to the needle size, you also need to consider what length your project will be. Consider the number of stitches, gauge, and weight of the yarn when choosing your circular needles. These usually come in many sizes, from about 12 inches long to 60 inches long, so make sure you choose a length that will work for your project.
Circular needles are a great alternative to straight needles for many projects. Not only do they always stay in pairs, they also hold many more stitches and keep your work neat while knitting. Many knitters thoroughly enjoy flat knitting with circular needles and use this technique for all of their projects.