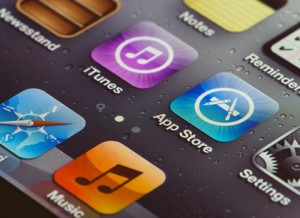 In my surfing around looking for all things knitting, I came across this knitting video app from KnittingHelp.
It has all those brilliant "how to" videos from the KnittingHelp website, organized into a complete knitting reference app.
When you think about it, most of us aren't in front of the computer when we are knitting, so this app is really handy to have on a iPhone so wherever you are you can lookup a stitch or a technique and follow the step-by-step intructions.
It's well designed and comprehensive – it actually stores all the videos on your phone or iPod, so they aren't streamed each time (so you aren't paying huge download costs each time you watch one!). Here's some of the topics covered:
Cast-on
Knitting stitch patterns
How to fix knitting mistakes
Increases and decreases
Knitting in the round
Finishes and seaming
Advanced knitting techniques
If you are a new knitter, there is an introduction section to help you get started, and if you are an experienced knitter you'll find all sorts of helpful advice, hints and techniques to push your limits!
It's so handy to have a complete knitting reference in the palm of your hand – I would highly recommend KnittingHelp Video Reference
as an addition to your iPhone or iPod.
If you have a favourite knitting app that you would recommend, let us know in the comments below!